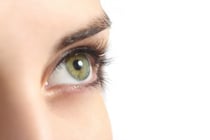 As the world of optometry embraces the medical model, more eye care professionals are transforming the way they manage their practices and treat patients. Join us for an insightful and informative lecture series on how nutrition can optimize your patients' eye health and grow your practice.
Sign up for this webinar to discover the impact blue light has upon sight and how nutrition could be used to help dodge the damage.

About the series presenter: Stuart Richer, OD, PhD, FAAO, is a leading expert and pioneer in nutrition and eye health. A renowned speaker and author of countless published papers, Dr. Richer is the Director of Ocular Preventive Medicine at Captain James A. Lovell Federal Health Care Center in North Chicago, IL. He is the President of the Ocular Nutrition Society (ONS).
This webinar is sponsored by the Zeaxanthin Trade Association.