Macular Pigment Optical Density: A Biomarker of Systemic Disease
We know that xanthophylls not only protect the retina, but also enhance its function. When we recommend foods and/or supplements high in xanthophylls, we may not only be protecting the retina, but also other tissues, organs and systems. This webinar reviews mounting evidence that this class of carotenoids is as important to systemic health as it is to ocular health, making the case that Macular Pigment Optical Density (MPOD) is an important biomarker of overall wellness.
The goal of this course is to provide current and accurate information about MPOD measurement and its role as a biomarker of health that goes beyond the eye.
After completion of this webinar, participants will be able to:
Describe the role of xanthophylls in ocular wellness with an emphasis on macular health.
Discuss the potential role of xanthophylls in systemic wellness, including protection against dermatologic disease, brain/cognitive impairment, heart disease and diabetes.
Interpret the results of MPOD testing and apply these results to clinical practice.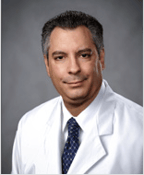 Dr. Joseph Pizzimenti is an internationally-recognized speaker and author, and a Fellow of both the American Academy of Optometry (AAO) and the Optometric Retina Society (ORS). He served as ORS President from 2012-2014.
Dr. Pizzimenti has completed funded clinical research in the areas of diabetes, age-related macular degeneration, vitreomacular adhesion and low vision. His scientific articles and have appeared in a host peer-reviewed journals. Dr. Pizzimenti co-authored a chapter on diabetic retinopathy in the textbook entitled, "Diabetes in Black America."
Dr. Pizzimenti enjoys traveling and spending quality time with his wife, Dr. Claire Pizzimenti, and their three children.