Integrate Nutritional Supplements into Your Eye Care Practice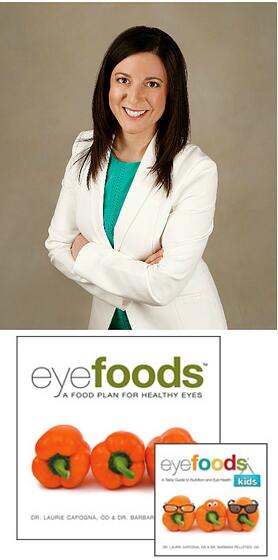 In today's competitive market, educating your patients about ocular nutrition is an integral part of providing the complete and current eye care they desire. There are many benefits to doing this – from providing a value added service that distinguishes your practice – to increasing customer retention rates. Dr. Laurie Capogna, author of Eyefoods, speaks on the topic.
In this webinar you will learn how to:
Effectively integrate nutrition into your practice.
Educate staff on products you're offering as part of the program.
Educate patients on nutrition, eye health, and products/services you're offering.
Dr. Laurie Capogna graduated from the University of Waterloo with her Doctor of Optometry degree in 1998. She is a partner in Peninsula Vision Associates in Niagara Falls, Canada where she practices with a special interest in ocular nutrition, ocular health and vision rehabilitation. She is the co-author of Eyefoods: A Food Plan for Healthy Eyes and Eyefoods for Kids: A Tasty Guide to Nutrition and Eye Health. In addition to writing numerous articles on the topic of nutrition and eye health, Dr. Capogna speaks frequently about these topics. Her mission is to inspire and educate eye care professionals and the public about the power of ocular nutrition and prevention.