Obesity in the Optometric Practice: Nutrition and Lifestyle Counseling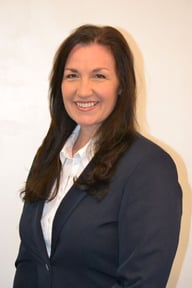 Excess adiposity is one of the most prevalent systemic conditions in our country. Please join us to listen to Kimberly K. Reed, OD., discuss the psychosocial aspects of excess weight, some of the mechanisms leading to overweight and obese states, associations with ocular and other systemic diseases, and available treatment options. An emphasis is placed upon the potential impact the eye care practitioner can have in preventing and managing these life-threatening diseases, including recommending proper nutritional intake through food and/or supplements.
In this webinar you will learn:
The prevalence of ocular and systemic diseases related to excess adiposity
Several complex mechanisms that contribute to overeating
The necessity of reducing inflammation and boosting antioxidant potential in order to maximize health outcomes
Available treatment strategies for obesity
Dr. Kimberly Reed earned her undergraduate degree at Auburn University and her Doctor of Optometry degree from the University of Alabama Birmingham. Following residency training at the Illinois College of Optometry, Dr. Reed served as a faculty member at ICO and has been a faculty member at the Nova Southeastern University College of Optometry since 1993. Currently she is the Director of the Nutrition and Eye Care Service at NSU. She teaches courses in anterior segment disease, ocular pharmacology, and nutrition. She is treasurer of the Ocular Nutrition Society and Chair of the AAO Nutrition, Wellness, and Disease Prevention Special Interest Group. She writes and lectures extensively regarding nutrition, lifestyle, and disease prevention.