The latest population evidence suggests patients develop macular degeneration decades earlier than previously realized. However, the largest prospective studies on the management of AMD do little to shed light on how optometrists should advise patients on how they can reduce risk factors of vision loss from AMD. Similarly, the debate over genetic testing does not provide management guidance for those at risk or who have early manifestations of this disease. Even a recent Delphi review refining the disease definition does not confer management insight.
Optometrists are well positioned epigeneticists who can help patients manage this degenerative process despite the polymorphic complexity being unveiled in the research, and the lack of a large scale prospective management trial.
Please join us for a webinar presented by Dorothy Hitchmoth, OD, FAAO, ABO, and ABCMO Diplomate on January 28 at 7 p.m. CST.
You will learn:
Review and risk factors for AMD
Review management criterion for intermediate AMD (AREDS and other definitions)
Review the differential diagnosis of macular degeneration
Understand why managing those at risk or who have early AMD with AREDS 2 might be harmful
Review dietary and nutraceutical supplement evidence for risk reduction of AMD
This webinar will provide attendees with the latest information on how to advise and manage a population at risk. A practical, chairside guide will be offered.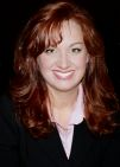 Dr. Hitchmoth is Chief of Optometry and Director of Residency at the VAMC White River Junction. She is a private practice owner and CEO of New England Telehealth. Dr. Hitchmoth is a nationally-recognized award-winning professor, lecturer and educator. She is a past State President and has served in leadership roles in the American Optometric Association over the past 23 years. She is a VA residency trained and a Fellow of the Academy and the Optometric Retina Society. She is also currently on the Ocular Nutrition Society Board as well as several other speakers bureaus and advisory boards. Her publication and research interest centers on retinal biomarkers of systemic disease. Dr. Hitchmoth is recognized as the nation's expert on retinal multi-spectral imaging.